DISCLAIMER: The information presented on this page does not constitute legal advice. All information on this page is provided solely for general information purposes. Information on this page may not be complete, correct or up to date. emotion3D does not recommend to base any actions on the information given on this page. 
New regulations are the most important drivers for in-cabin monitoring systems to be installed in new vehicles. Many countries have already passed or are preparing such regulation. In addition, a number of  automotive and safety institutions are supporting the integration of in-cabin monitoring systems in new cars for increased safety. On this page, you will find a list of the most important regulations, norms and supporting institutions including links to relevant material. We will update this page regularly.
Last update: October 25th 2023
If you find that we are missing any regulations or important details, please let us know. Contact us here.
EU – General Safety Regulation
USA – Infrastructure Investment and Jobs Act
USA – SAFE Act of 2020
USA – Hot Car Act
India – Automotive Industry Standard – DDAW Systems for M, N2 and N3 category vehicles
China – China GB/T
UNECE – Framework Document on Automated/Autonomous Vehicles
Euro NCAP – Vision 2030
US NCAP
ANCAP (Australia) – 2025-2030 Roadmap
ASEAN NCAP (Southeast Asian Countries) – 2026-2030 Roadmap
IIHS
EU
GENERAL SAFETY REGULATION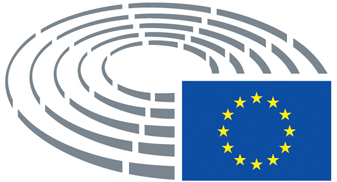 In November 2019, the European Parliament passed a new regulation on type-approval requirements for motor vehicles. Next to a wide range of different topics, Driver Monitoring Systems (DMS) play a central role. Summarized, the regulation demands the following:
Harmonized rules and test procedures for the type-approval of vehicles and integrated systems should be established at Union level.

That all systems need to be GDPR conform – no data is to be stored but deleted immediately after processing.
That motor vehicles shall be equipped with the following systems (among others):

Driver Drowsiness and Attention Warning (means a systems that assesses the driver's alertness through vehicle systems and analysis and warns the driver if needed)

Advanced Driver Distraction Warning (means a system that helps the driver to continue to pay attention to the traffic situation and that warns the driver when he or she is distracted)

Semi-automated vehicles have to be equipped with the following system (among others):

Driver Availability Monitoring System (means a system to assess whether the driver is in a position to take over the driving function from an automated vehicle in particular situations, where appropriate)

Relevant dates for Driver Drowsiness and Attention Warning:
Date for refusal to grant EU type approval: 6 July 2022
Date for the prohibition of the registration of vehicles, as well as the placing on the market and entry into service of componentes and sperarate technical units: 7 July 2024
Relevant dates for Advanced Driver Distraction Warning:
Date for refusal to grant EU type approval: 7 July 2024
Date for the prohibition of the registration of vehicles, as well as the placing on the market and entry into service of componentes and sperarate technical units: 7 July 2026
Relevant dates for Driver Availability Monitoring System:
Date for refusal to grant EU type approval: 7 July 2024
Date for the prohibition of the registration of vehicles, as well as the placing on the market and entry into service of componentes and sperarate technical units: 7 July 2026

TEST PROCEDURES
An additional document was published in April 2021 clearly stating the test procedures concerning driver drowsiness and attention warning (DDAW) systems. This document will be crucial for all DDAW systems that come to market within the European Union.
USA
INFRASTRUCTURE INVESTMENT AND JOBS ACT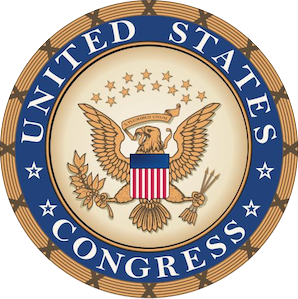 The 1 trillion $ Infrastructure Investment and Jobs Act was signed by US President Joe Biden on November 15th 2021. It states that the use of Driver Monitoring Systems should be investigated. After successful completion of the investigation, regulation about DMS shall be put in place. (Read details from P1045)
The goal of the use of DMS in motor vehicles is to minimize or eliminate:
Driver Distraction

Driver Disengagement

Automation Complacency by Drivers

Foreseeable misuse of advanced driver assist systems
The bill also includes parts of the Hot Cars act which can be read from P1075.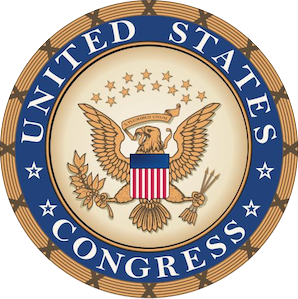 The SAFE Act was introduced to the Senate also on July 1st 2020. It was later included in the Infrastructure Investment and Jobs Act (see above) which was signed by US President Joe Biden on November 18th 2021.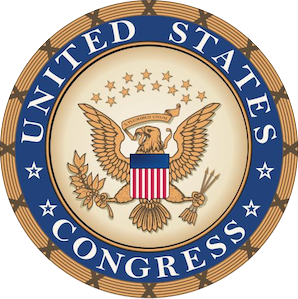 In June 2019, the Hot Cars Act was introduced in the House of Representatives. The act would require a detection device that warns in case a child was left alone in a vehicle. The bill has  passed the House mid 2021.
The Alliance for Automotive Innovation (which includes many OEMs) voluntary committed to add rear-seat reminder systems to new vehicles by 2025. 
INDIA
AUTOMOTIVE INDUSTRY STANDARD
Driver Drowsiness and Attention Warning Systems for M, N2 and N3 category vehicles
The Ministry of Road Transport & Highways (MoRTH) announced that Driver Distraction and Drowsiness Warning (DDAW) will be introduced in India for M1, M2, M3, N2 and N3 vehicles. DDAW will monitor a driver's level of drowsiness and alert the driver through the vehicle human machine interface (HMI) with visual and acoustic signals. 
It will be applicable for M1 with a maximum design speed above 70 km/h while for M2, M3, N2 and N3 with a maximum design speed above 60 km/h. Concrete deadlines on the application are not yet announced. 
The DDAW system will alert the driver at a level of drowsiness above 8 on KSS, but alerts may start with level 7 onwards. Moreover, it shall analyse other vehicle systems for detection of drowsy driving indicators such as, a reduction in the number of micro-corrections within driver steering, paired with an increase in the number of large and fast corrections or an increase in the variability of a vehicle's lateral lane position. 
Manufacturers shall carry out validation testing to ensure that DDAW systems are able to monitor driver drowsiness in a manner which is accurate, robust and scientifically valid. 

The China GB still does not include any mandatory requirements regarding DMS.  
As part of the recommended performance requirements for the DMS, China GB/T expects the following behaviours to be detected: 
Eye-closing

Eyes completely closed for a duration of ≥ 2s

 

Abnormal Head Pose 

 

Head deflection angle left or right ≥ 45° for a duration of ≥ 3s

Head up or down ≥ 30° for a duration of ≥ 3s

Answering Hand-held Phone

 

Distance between any point of the hand-held phone and the face < 5cm for a duration of ≥ 3s

Yawning

Mouth opening height-width ratio (the ratio of the minimum vertical height of the inner edge of the upper and lower lips to the horizontal width of corners of the mouth) > 0.6 for a duration of ≥ 3s

Smoking 

 

The minimum distance between the hand-held cigarette and the lips shall not be greater than 2 cm, for a duration of ≥ 2s
UNECE
FRAMEWORK DOCUMENT ON AUTOMATED/AUTONOMOUS VEHICLES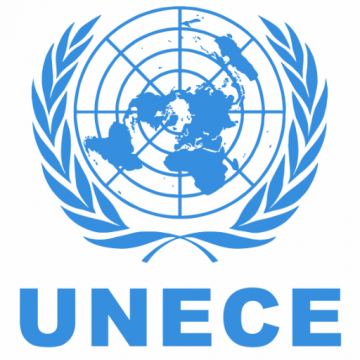 UNECE's major aim is to promote pan-European economic integration. UNECE includes 56 member states who jointly develop UN regulations to ultimately transfer them into national law. Learn more about UNECE here. 
This document identifies key principles for the safety and security of automated/autonomous vehicles of levels 3 and higher.  
System Safety: The automated/autonomous vehicle should be free of unreasonable safety risks to the driver and other road users and ensure compliance with road traffic regulations;
Failsafe Response: The automated/autonomous vehicles should be able to detect its failures and the vehicle should be able to transition automatically to a minimal risk condition;
Human Machine Interface (HMI) /Operator information: Automated/ autonomous vehicle should include driver engagement monitoring in cases where drivers could be involved in the driving task to assess driver awareness and readiness to perform the full driving task. In addition, automated vehicle should allow interaction with other road users (g. by means of external HMI on operational status of the vehicle, etc.);
Object Event Detection and Response (OEDR): The automated/autonomous vehicles shall be able to detect and respond to object/events that may be reasonably expected;
Operational Design Domain (automated mode): For the assessment of the vehicle safety, the vehicle manufacturers should document the OD available on their vehicles and the functionality of the vehicle within the prescribed OD. The OD should describe the specific conditions under which the automated vehicle is intended to drive in the automated mode: roadway types; geographic area; speed range; environmental conditions (weather as well as day/night time); and other domain constraints;
Validation for System Safety: Vehicle manufacturers should demonstrate a robust design and validation process based on a systems-engineering approach with the goal of designing automated driving systems free of unreasonable safety risks and ensuring compliance with road traffic regulations. Tests should include scenarios for normal operation, during crash avoidance situations and the performance of fall-back strategies. Test approaches may include a combination of simulation, test track and on road testing;
Cybersecurity: The automated/autonomous vehicle should be protected against cyber-attacks in accordance with established best practices for cyber vehicle physical systems;
Software Updates: Vehicle manufacturers should ensure system updates occur as needed in a safe and secured way and provide for after-market repairs and modifications as needed;
Event data recorder (EDR) and Data Storage System for Automated Driving vehicles (DSSAD): The automated/autonomous vehicles should have the function that collects and records the necessary data related to the system status, occurrence of malfunctions, degradations or failures in a way that can be used to establish the cause of any crash and to identify the status of the automated/autonomous driving system and the status of the driver.
NCAP ASSESSMENT PROTOCOLS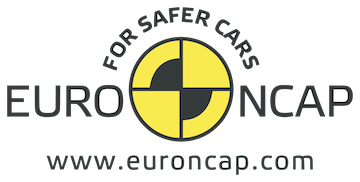 With new advancements in the automotive sector, especially regarding automation, updates are required in current testing and assessment practices. Euro NCAP has decided to retire the current four box system and implement a new system in 2026. The new system will concern itself with four phases of an accident, namely: 
Safe driving

 

Crash avoidance

 

Crash protection

 

Post-crash safety

 
The new system will apply to all passenger cars as well as business and family vans. Further, during testing procedures more importance will be given to virtual testing. 
Euro NCAP will introduce more detailed requirements concerning driver monitoring systems in 2023. They will promote systems that provide more advanced driver information, including the warning of imminent hazards. In time, it will also cover potential crashes including vulnerable road users such as pedestrians and cyclists. 
Active Safety  
Tests for active safety will simulate closer to real traffic environments and take best practices in HMI design into account. The focus will be on encouraging attentive driving and detecting impaired driving. Expanding the scope of impaired driving is a priority, detection of drivers under the influence and sudden sickness should be developed. Advanced vision/biometric sensors may be used to identify these situations and mitigate the risks associated with them. In the future, more complex scenarios such as stress detection and cognitive distraction should also be taken under consideration. 
Child Protection  
Another important focus is the reduction of child deaths related to heat strokes after being left behind in cars. Child presence detection (CPD) should identify the presence of children and alert the caregivers. The first CPD protocol by Euro NCAP is released in 2023 where direct and indirect solutions can score points. From 2025, only accurate direct sensing solutions will be rewarded. 
Passive Safety  
In terms of passive safety, Euro NCAP is putting a greater focus on gender equality and aging population. Moreover, occupant information (occupant size, weight, and body type) is favoured to be able to adapt airbag deployment parameters, seatbelts and head restraints (posture monitoring) as well as provide reliable occupant information for eCall/dCall. Euro NCAP encourages smarter restraint deployment systems. 
Autonomous Vehicles 
With the rise of autonomous vehicles new adjustments are needed in testing and assessments. EuroNCAP's 'one size fits all' approach that is used to rate traditional passenger cars might not be appropriate for rating the safety of self-driving vehicles, however most tests could be meaningful if adapted to the operational design domain. Thus, new dynamic set of protocols and objective requirements will be created directly tailored for self-driving cars to pave the way for regulating the safety of autonomous vehicles. The main focus of these will be on highway and pavement collision avoidance, occupant collision protection, (alternative) seating postures, restraint systems and compatibility, VRU collision protection and emergency response. 

The National Highway Traffic Safety Administration is an agency of the U.S. federal government, part of the Department of Transportation. Its mission statement is: "Save lives, prevent injuries, reduce vehicle-related crashes."
NHTSA is responsible for writing and enforcing Federal Motor Vehicle Safety Standards (FMVSS) as well as other regulations and the New Car Assessment Program (NCAP).

At this point, there is no mention of DMS in the US NCAP protocols. 

The Australian NCAP (ANCAP) will release an update on tests and assessment protocols in 2025. This update will likely include the assessing of automated and connected vehicle technology under the Vehicle-to-Other (V2X) category. Moreover, systems are likely to comply with the United Nations Regulations and the European standards including: 
UN R155 for cyber security,

 

UN R156 for software updates, and

 

European standard for driver distraction.

 
ANCAP is collaborating with our counterparts at Euro NCAP in order to formulate a roadmap for testing activities up until 2030. This effort aims to sustain the momentum for advancements in vehicle safety. ANCAP's assessment focus is projected to extend from 2025 to 2030, encompassing the evaluation of upcoming vehicle safety technologies. These technologies are expected to shape the next era of safety enhancements and will include: 
Assisted driving for both highway and urban environments

 

Further enhancements in active safety aimed at protecting vulnerable road users

 

In-cabin monitoring for driver detection and drowsiness warnings

 

Post-crash safety

 
ASEAN NCAP
2026-2030 Roadmap

The New Car Assessment Program for Southeast Asian Countries (ASEAN NCAP) roadmap includes four pillars:
Adult Occupant Protection (AOP)

Child Occupant Protection (COP)

Safety Assist (SA)

Motorcyclist Safety (MS)




 
Updates to the current protocol: 
Child Presence Detection (CPD):

60% increase of the protocol score.

 

Safety Assist (SA):

New item Lane Support, with two subitems called Lane Keep Assist (LKA) and Lane Departure Warning (LDW).

 

New scenario under AEB Inter Urban: moving target vehicle in front of the assessed vehicle suddenly brakes. This will be an increase of 20% in the score.

 

Motorcyclist Safety (MS):

AEB Motorcycle: detect motorcycle in front of the assessed car to avoid collision.

Adaptive Driving Beam: High contrast visibility for drivers without temporary blindness for other drivers.

 
IIHS
Insurance Institute for Highway Safety 2022

IIHS has developed a new rating scheme for partially automated vehicles. The rating categories are good, acceptable, marginal or poor. The focus will be on eye gaze and hands on wheel and in cases where the driver is not able to meet these criteria, alerts and emergency procedures should be in place. In order to earn a good rating, systems should install multiple types of alerts that urge the driver to look at the road, become attentive again, and return their hands to the wheel. If the driver does not respond, the system will slow down the vehicle and notify the manufacturer for emergency protocols. 
Consumer Reports announced that partially automated driving systems will be rewarded only if they include driver monitoring systems.  
European Commission – Study on the assessment and certification of automated vehicles: The goal of this document is to provide support for amendments to UN Regulation 79 to allow the approval of Automatically Commanded Steering Functions (ACSF), in particular Lane Change Assist (LCA) and enhanced Lane Keep Assist Systems (LKAS). Driver Monitoring can be found in the document about 80 times, therefore, is considered crucial for ACFS vehicles. Read the full text here
NHTSA – Human Factors Design Guidance For Driver-Vehicle Interfaces: "The purpose of this document is to provide Human Factors design guidance, based on the best- available research and established Human Factors concepts, for DVIs. Note that this document is not meant to serve as a standard. Resources such as Federal Motor Vehicle Safety Standards (FMVSS), SAE and ISO standards, and the Visual-Manual NHTSA Driver Distraction Guidelines for In-Vehicle Electronic Devices (NHTSA, 2013) exist that provide design guidance for DVIs. Instead, this document it is meant to serve as a complementary resource for original equipment manufacturers (OEMs), Tier-1 suppliers, and the automotive research community in designing DVIs that enable rapid, consistent, and reliable communication between the vehicle and driver." Read the full text here
NHTSA – Driver Distraction Program: "This plan is intended to communicate NHTSA's priorities to the public with regard to driver distraction safety challenges, namely our long-term goal of eliminating crashes that are attributable to distraction." Read the full text here
NTSB – Safety Recommendations: The National Transportation Safety Board (NTSB) is an independent U.S. government agency that is charged with investigating civil accidents (e.g. highway crashes, marine, pipeline, rail accidents and more). After investigating an incident, the NTSB will publish a report including safety recommendations. The NTSB does not have any legal authority. The recommendations must be implemented by regulators. Read here the new safety recommendations following an incident with a semi-automated vehicle.
Read here the full report on the investigation of a collision between a sport utility vehicle operating with partial driving automation and a crash attenuator.
WANT TO RECEIVE THE LATEST DMS/OMS REGULATIONS?
If you would like to stay up to date with all regulations concerning in-cabin monitoring, please let us know by dropping us a brief email (contact information below). Whenever there is news about a new regulation, we will inform you immediately.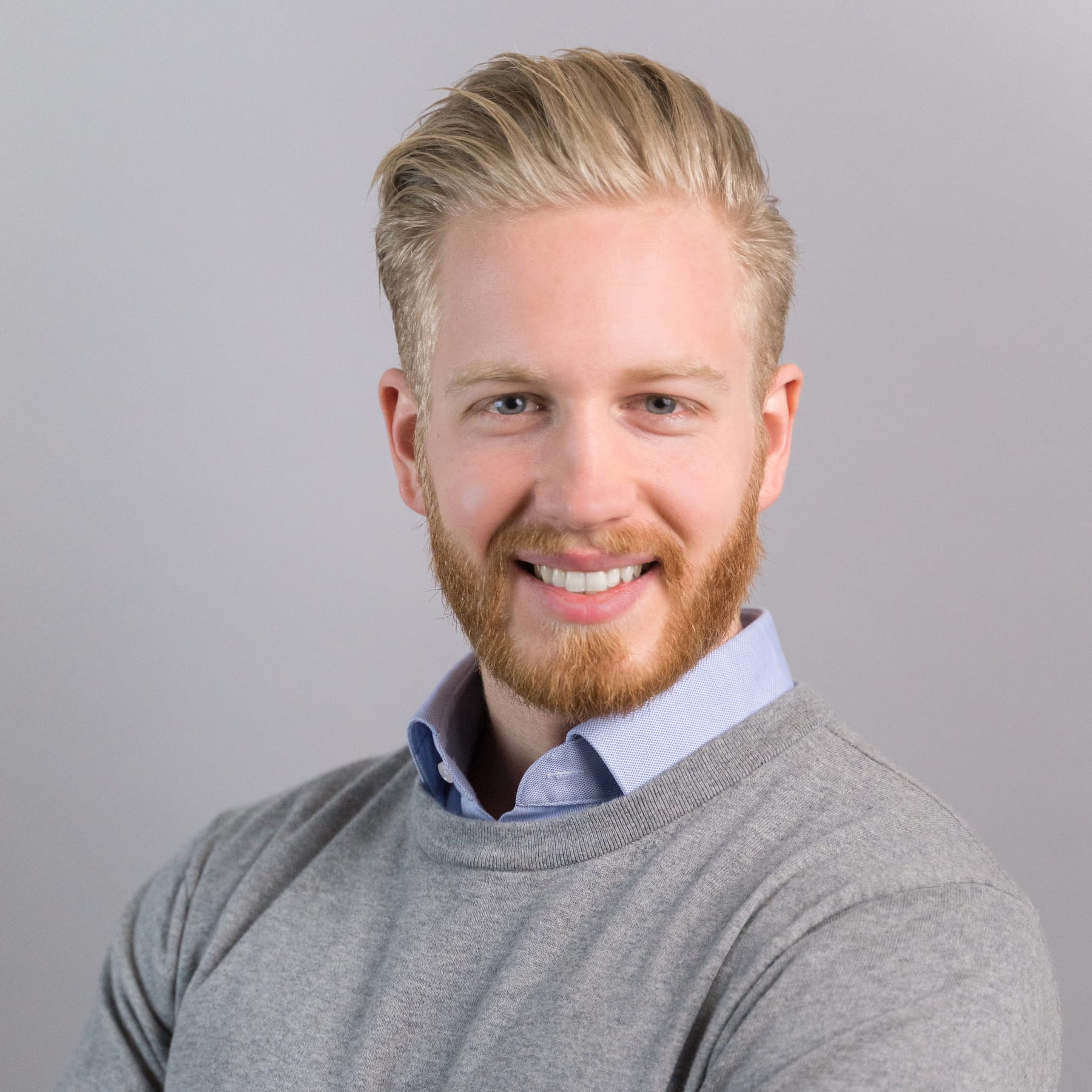 Head of Business Development